Both the Paterson Arena and Hackensack, the two rinks I frequented in my youth, were part of a now defunct chain of roller rinks that were owned by an organization called "America On Wheels" or "AOW" for short. At one time there were twenty-two AOW rinks in the northeast, but sadly -- one by one the rinks closed. This, unfortunately, was a story repeated throughout the U.S. While there were some 5,000 roller rinks in the United Stated in 1950, today there are fewer than 500. Of those in business today, the number of rinks at which there is an artistic skating program has dwindled to less than 50!  The crowds of skaters and spectators at the annual artistic roller skating National Championship once filled the vast Pershing Center in Lincoln, Nebraska, and now some events have only one or two contestants and the spectators are virtually non-existent -- even during the highest level events!  What has happened to our sport in America is nothing short of a tragedy and there's plenty of blame to go around; however, one word goes a long way toward explaining the demise of artistic roller skating in this country, and that word is "greed".  There are myriad other factors that contributed to the decline and I'll likely get into them as the reconstruction of Rob's Roller World progresses. In the meantime, please enjoy my personal remembrance of things past.

Rob  Lawrence Russo, your webmaster, at Christiana Skating Center in Newark,DE, in 2013.

My Salute to the Bygone America On Wheels Chain of Roller Rinks

Not all the AOW rinks were in existence concurrently, but here, in alphabetical order, is what I believe to be a comprehensive list of all the twenty-two AOW rinks that ever existed:

Alexandria Arena   Alexandria, Virginia

Bay Shore Roller Rink  Bay Shore, Long Island, New York

Bladensburg Roller Rink  Bladensburg, Maryland

Boulevard Arena  Bayonne, New Jersey

Brass Rail Arena  Mountain View, New Jersey

Brick Roller Forum  Bricktown, New Jersey

Capitol Arena  Trenton, New Jersey

Casino Roller Skating Rink  Asbury Park, New Jersey

Eatontown Roller Rink  Eatontown, New Jersey

Hackensack Arena  Hackensack, New Jersey

Kendall Park Roller Rink  Kendall Park, New Jersey

Levittown Arena  East Meadow, Long Island, New York

Livingston Roller Rink  Livingston, New Jersey

Mt. Vernon Arena  Mt. Vernon, New York

National Arena  Washington, D.C.

Passic Skating Rink  Passaic, New Jersey

Paterson Arena  Paterson, New 

Peekskill Roller Rink Peekskill, New York

Perth Amboy Arena  Perth Amboy, New Jersey

Roseland Roller Rink  Long Branch, New Jersey

St. Nicholas Arena  New York, New York

Twin City Arena  Elizabeth, New Jersey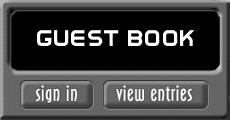 This website is dedicated to fostering a rebirth of interest and participation in artistic roller skating in the United States. Once a flourishing sport with thousands of participants, artistic roller skating has declined in popularity over the last four decades as many factors coalesced to bring the sport's status to near extinction. In the 1940's and 1950's, beautiful roller rinks were to be found in virtually all metropolitan areas of the country. On the east coast, for example, there was a large chain of rinks operating under the corporate banner of "America On Wheels" or "AOW " for short. Starting in the 1970's, AOW began closing rinks as insurance costs skyrocketed, as cultural changes saw Americans shying away from artistic endeavors, as urban centers became hotbeds of violence (requiring that many rinks owners hire security personnel during weekend skating sessions), and as encroaching sprawl caused the real estate on which the rinks sat to become much more valuable than the business itself. The AOW rink in Levittown, New York, is a case in point. Once the revered home of multiple national and world champion skaters and their illustrious coaches, the rink was sold (for the land on which it sat), then torn down in order to make way for a large chain drug store. This unfortunate scenario was repeated all over the country . . . until today, roller rinks are a rarity. Where they do exist, they seldom have artistic skating programs. Instead, most tend to cater exclusively to today's hyper-active youth and young adult crowd -- offering party rooms, amusement arcades and using hip-hop music (instead of the traditional organ music) to provide a deafening and mind-numbing background beat. While competitive artistic roller skating thrives today in countries like Italy, Spain, New Zealand, Germany and Australia, the American presence at competitive events gets smaller each year and the quality of American skating is noticeably declining. It is my belief that this corrosive trend can be reversed and that artistic roller skating can once again flourish in the United States. This website is intended to be my contribution to the regeneration of the sport I love.

As of August 23, 2013, after a lengthy absence from the web, Rob's Roller World is in the process of being reconstructed. The original, un-backed-up website was deliberately deleted by me in a fit of ennui, depression and frustration and is not recoverable, so please be patient as I formulate an entirely new site. Hopefully, I'll eventually come up with a web presence that appeals to a wide variety of artistic skaters. What I don't want to do is to duplicate what I did on the old site.  So . . . please check back frequently to see what progress has been made. In the meantime, happy skating!  

Help!!!  I need material for this website.  Hear my pitch in the video below.

Did you know that at one time, Men's Pairs was a competitive roller skating event? Ladies' Pairs was still in existence when I skated as a child, but the men's category had been dropped sometime before 1957 when I began skating.  One can only guess the reason(s) behind the decision to cease with the men's event -- the most likely being American homophobia.  Funny, we often call men who maim and kill other men in battle or in the ring "heroes", but let two men create something beautiful together and they're "perverts".  I can't make sense out of this world of ours!

Rob's Roller World was last updated on Friday, September 29, 2017

The most renowned east coast roller rink was Levittown Arena, an America on Wheels establishment located  in East Meadow, Long Island, NY.  When the rink was slated to be shuttered and closed, a final night of skating was held on September 23rd, 1986, a night which included an "Advanced Dance Special".  In 2015, Lisa Barsalona posted a 35 minute video on YouTube of that final Advanced Dance Special.  What a treat for all of us roller skating fans to be able to view this precious piece of roller skating history.  What I love about this video is that it showcases the USARSA style of roller dance skating . . . with its deeply bent knees and  pointed toes -- in marked contrast to the current U.S. stiff-kneed, robotic style of roller dancing that I find so boring and unattractive.  Thank you, Lisa, for sharing this wonderful memento of a bygone era in our sport.

    I was saddened to learn that the venerable rink in South Amboy, New Jersey, suffered a partial roof collapse as a result of the record-breaking snowstorm the weekend of January 23rd, 2016.  Hopefully, the owners will make the necessary repairs, and the rink will be operational again in the not too distant future.  This rink has special significance for me, since I remember when it opened in 1959.  The first rink professionals at South Amboy Arena (then an AOW rink) were John and Diane Haddad, who were my first teachers.  I still have and cherish the letter that Johnny wrote to my parents  in 1957, asking if Mom and Dad would permit me to take private lessons at The Paterson (NJ) Arena, where Johnny and Diane then taught..  When the Paterson rink eventually closed its doors, I was heartbroken that John and Diane were relocating to South Amboy, too far away from my home to make following them practical.  Instead, I wound up skating at Hackensack Arena, which was only a half hour drive from home.

Images of the partial roof collapse of the rink in South Amboy, New Jersey